Clubsworld is the online platform for all social and sporting clubs in Nigeria.
It is a community for social and sporting activities of the clubs and provides avenues for real time interaction, information sharing and networking.
The Clubsworld blog is owned and managed by Brand and Biography Consulting Limited.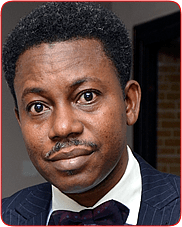 SANYA ONAYOADE is a graduate of Mass Communication and a Master of Communication Arts degree holder from the University of Ibadan. He has attended local and international courses on Media, Branding, Public Relations and Corporate Governance in many institutions including the University of Pittsburgh; Reuters Foundation of Rhodes University, South Africa and Lagos Business School. He has worked in many newspaper houses including The Guardian and The Punch. He was the pioneer Corporate Affairs Manager of Odua Telecoms Ltd, and later Head of Business Development and Marketing of Nigerian Aviation Handling Company (NAHCO Plc).
He has led business teams to several countries in the US, Asia and Europe; and was part of an Aviation investment drive in West Africa. He has also driven media and brand consultancy for a few organizations such as the British Council, Industrial Training Fund, PKF Audit/Accounting Firm and Nigeria Stability and Reconciliation Programme. He is a Fellow of Freedom House, Washington DC, and also Fellow of Institute of Brand Management of Nigeria. Sanya is a member of Nigerian Institute of Public Relations (NIPR), Advertising Practitioners Council of Nigeria (APCON) and Project Management Institute (PMI).
He is a 1998 Commonwealth Media Awards winner and the Author of A Decade Of Democracy.