The emergence of Bola Ahmed Adekunle Tinubu as the 16th President of the Federal Republic of Nigeria could signal a new meaning to the titular Grand Patron reserved for every sitting president by Recreation Clubs. Of all the presidents Nigeria has had, Senator Tinubu has the closest affinity to the ideals and functions of the clubs. He had interacted with many of them during his governorship in Lagos State and even after leaving office. A few past presidents of the clubs and privileged members still gain access to him.
Beyond the proximity of his office as Governor to the Lagos Clubs, his personality as a cosmopolitan professional set him apart from all those who have mounted the exalted seat in Abuja. Presidents from Olusegun Obasanjo to the taciturn Mohammadu Buhari were not renowned for hugging the recreational ambience. Yet, a sitting president is the Grand Patron of most of the major recreation clubs. 
Bola Tinubu's government in Lagos donated remarkably to the clubs and attended a couple of events. It was at the Lagos Island Club as Guest Speaker in December 2004 that he addressed the seizure of Lagos State federal allocation by the Obasanjo government. His clinical analysis of the state finance and projections coupled with a brilliant enumeration of revenue drive to cushion the effect of the federal starvation elicited applauses in the hall of the club.
As a sitting President and the new Grand Patron, will Tinubu reckon with the clubs?
Grand Patron is a highly influential and generous supporter or benefactor of a particular cause, organization, or community. Among others, he ensures the following:
Financial support
Promoting awareness
Networking and relationship building
Advising and strategizing
Enhancing prestige and credibility
Fundraising and philanthropy
Long-term commitment
For example, a Grand Patron may use his influence, connections and resources to raise awareness about the cause or organization they support. This can involve attending events, speaking engagements, or using their platform to generate publicity.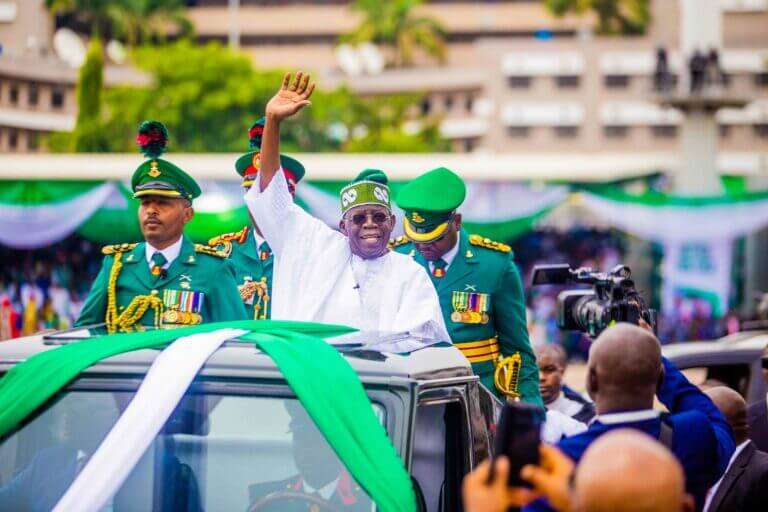 The importance of recreation clubs to the national economy cannot be overemphasized. They have been a platform for political and economic discourses.
This importance was reinforced at the Clubsworld Public Forum last year when presidents of the clubs including Ikoyi Club, Ikeja Club, Lagos Country Club and Island Club enumerated contributions of recreation clubs to the Nigerian economy.
President of Business Club Ikeja and the immediate Past President of Lagos Country Club, Chief Tajudeen Akande, said recreation clubs provide platform for business networking and contribute to the national GDP. He spoke about promotion of interethnic and interracial understanding as well as exchange of business ideas that can affect national transformation through policy formulation. "The elites are business executives, they run businesses that contribute to the economy. Because of the caliber of members and their business networks, their contribution to the national economy in terms of GDP is massive."
Mr. Ademola Mumuney of Ikoyi Club also spoke in similar vein, saying the clubs provide an important platform for the country's economic advancement.
Recreation clubs espouse the culture of work life balance especially for very busy top executives. Some political leaders don't joke with this aspect of life because they know it is a pastime that enables them reset, refresh and maintain mental agility for the onerous task of nation building. American presidents, especially those in recent history such as Barack Obama and Donald Trump knew this and earmarked quality time for golf and other recreation.
In the 8-year tenure of President Mohammadu Buhari, his Grand Patron appellation was in comatose. His Deputy, not acting for the president for any club function, was the beloved face that showed up in most clubs. President Goodluck Jonathan dispatched his deputy Alhaji Namadi Sambo to declare open the 75th anniversary of Ikoyi Club in September 2013.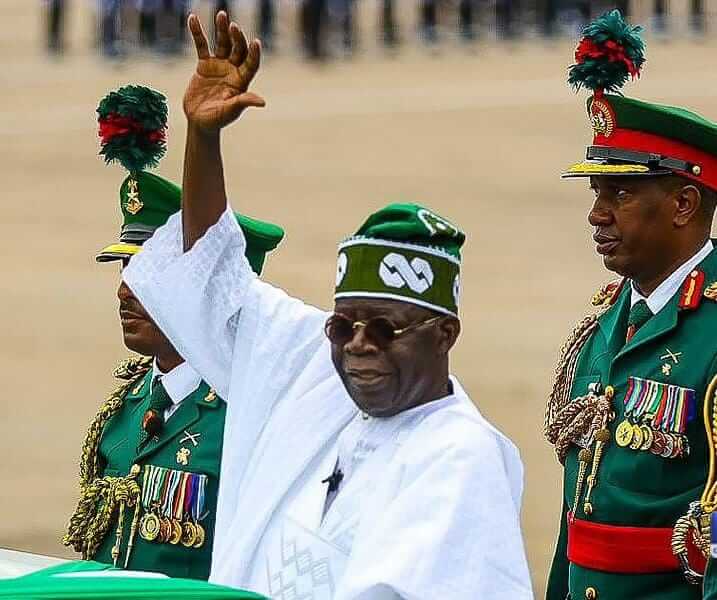 Olusegun Obasanjo's presence as Guest Speaker of the Island Club's 78th Anniversary Lecture and Dance on 29th October 2021 was as a former President. The lecture entitled Social Responsibility in Nation's Building was incisive, but the fact remains that he never came as a Grand Patron. Another time was at the launching of his controversial autobiography, MY WATCH at the Lagos Country Club in December 2014. In 2019, he accompanied his then Vice, Alhaji Atiku Abubakar and other top People's Democratic Party's chieftains such as Dr. Busola Saraki and Mr. Jimi Agbaje to the Island Club for Atiku's political campaign.
Nigeria's 16th President has reeled out ambitious economic plans including expanding the economy by at least six percent, lifting of investment barriers, creation of jobs and unification of the exchange rates. Tackling insecurity is also high on his plate. Achieving all these is Herculean in the light of the heavy yoke he inherited. He met a struggling economy with record debt, an abysmal foreign exchange regime and the concomitant weak naira, super-high inflation, perilous power supplies and a lousy and corrupt federal civil service.
To achieve the goal of his economic plans, he needs to tap from the vast reservoir of technocrats, professionals and business owners, whose natural habitat is the recreation clubs. As a sitting governor, this platform was used as a vortex of ideas. He was the patron of most clubs in Lagos, a role he played very well and which synced well with his moniker of Lagos Boy.
A presidential partnership with recreation clubs, and giving the title of Grand Patron its true meaning, should get the attention of President Bola Ahmed Tinubu, GCFR.