– IKOYI CLUB CHAIRMAN MUMUNEY
The Chairman of Ikoyi Club 1938, Mr. Ademola Mumuney is a man of style; suave and soft-spoken. But he is a workman, literally, ensuring there are constant infrastructural activities geared towards value creation for the club he started interacting with since his younger days. His strongest motivation is service which is deducible from the passion with which he discusses this vital part of his chairmanship. He has been a member of the club since 1994, becoming Captain of the Golf Section in 2009. Now, he superintends the behemoth in a challenging time defined by the after-effect of Covid 19 and the prevailing economic challenges induced by the Russian-Ukraine war. At the club's 83rd anniversary last year, he pulled the high and mighty to the celebration table, with the Governor of Lagos State, Mr. Babajide Sanwo-Olu delivering the keynote speech. And this year's anniversary was no less different.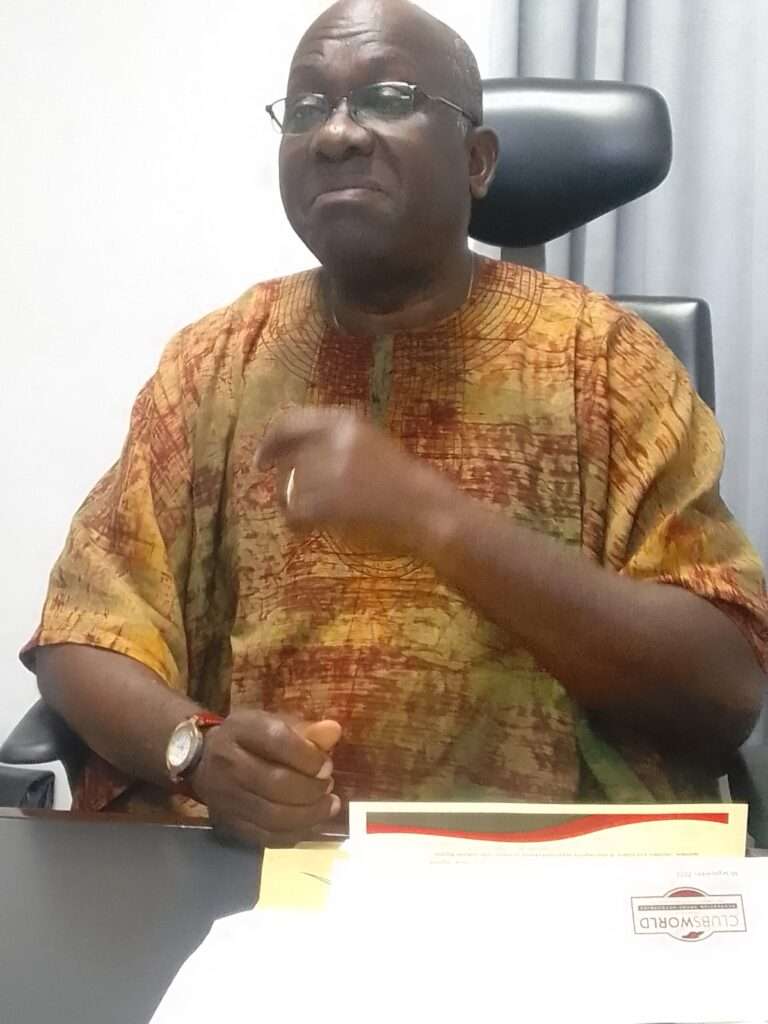 Ikoyi Club 1938 has just marked its 84th year anniversary. How has it been?
It's been quite interesting. It was a week-long activity. Very impressive. We enjoyed every bit of it, we had different activities from lectures, to elders' party, to the gala night. We had a walk, exercise, we had the lecture, which was a main thing. And that had to do with technology. Why we chose technology is basically because the whole world is going technological. It's a way in which things are made easier for people. Faster, cheaper. Club like ours, we need a situation whereby, when you place an order for food here now, it will get to you in let's say, five or 10 minutes. And when you use technology, probably an app or something, your orders are sent to the kitchen, and you are making payment. And it's been done. So the technology saves a whole lot of time. It makes things work. There would be fewer people around in terms of waiters etc, your money is safe, it is paid online and there is efficiency.
In the area of payment of subscriptions, we have members all over the world. And there's always been a problem whereby some people would say they are not able to pay for their subscriptions because of that challenge. Now with technology, it makes it a little bit easy. I've had friends in America and England who want to make payments and are not able to. We are putting our acts together whereby we are able to get across to everybody. Through technology, you get your subscription from wherever you are, you make your payments, whichever currency, into our domiciliary accounts. You also send out information so members know what's happening. And once your technology is up there, you are able to disseminate information to all your members. The anniversary week was a good one, no doubt about that.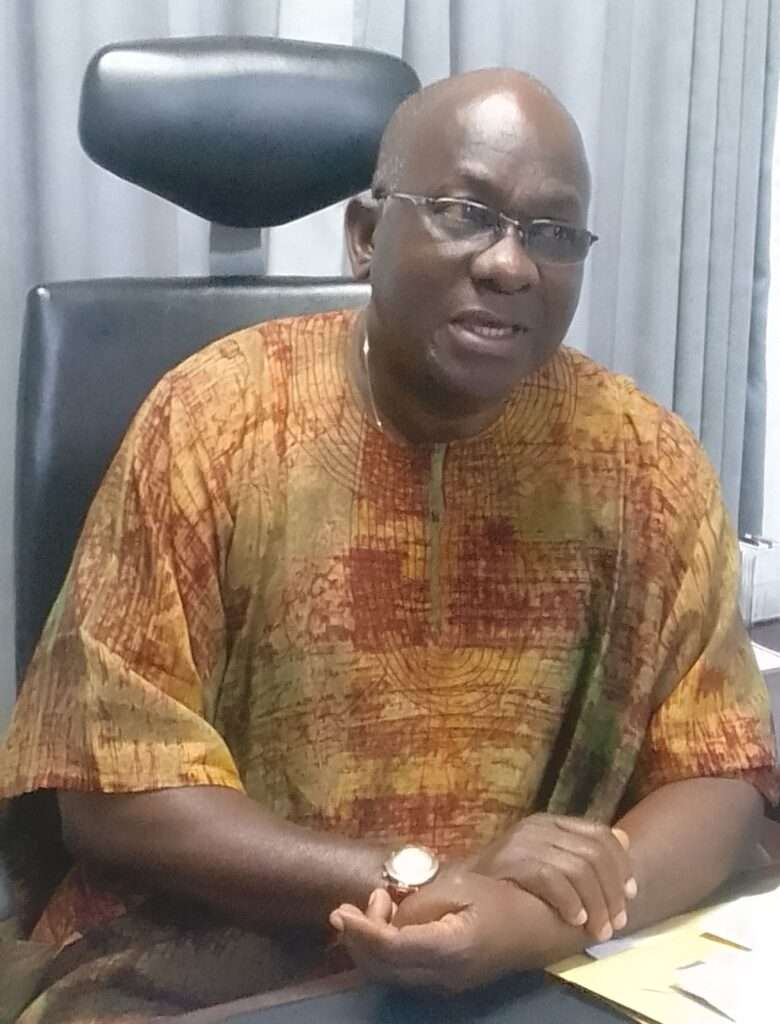 What have been the challenges since your assumption of office?
Challenges? Well, it depends on the way you look at it. Some things I may not see as challenges, some other people may feel they are challenges. The main thing is the ability to be able to do things right, in whichever form. Nigeria is in a world of its own and we know how the whole system is, and I tell you Ikoyi Club is like a mini Nigeria; because you find different personalities, different nationalities, different religions, different social status. And you need the ability to be able to relate with them and to also relate with the management. We have the management, we are elected officials. So we oversee the activities of the management, and if I feel, the management is not working as they should, it is our responsibility to make sure things are done properly. So when you talk about challenges, this can be part of the challenges. But then, like I said, there should be the ability to be able to correct them or get them to do what they have to do. It is important to cut down whatever challenges you might feel you have.
You assumed leadership role in this club in a challenging period of COVID and economic problem induced by the Ukrainian war. How has it been running the club?
Well, we've been on top of it. Like you said, the COVID brought down a whole lot of activities. And we had to lay some members of staff off, because there was not much funds. And of course, a lot of members were not able to come to the club because we had to go along with the COVID 19 protocol established by the government. A lot of people depend on clubs: I mean their existence depends on clubs. During the COVID we stopped all the activities inside. We have a lawn there, we used open spaces, we have at least eight sections. So we made sure we restricted people's movement into enclosed areas. And then the number of people that were coming really went down. But then you still found situation whereby it took a lot of effort for people to stay at home; they got tired, they wanted to mix, they wanted to talk to their friends. So there were some people that still managed to come in (after partial lifting of restriction). We abided by the COVID protocols and we were very strict. So people had that trust (of safety) in us. The COVID and the Ukrainian war really affected finances, people's financial capabilities. Of course, quite a number of members were not able to pay their subscriptions. But down the line, we had to create a situation whereby we made them come back. We have a policy here that once you don't pay your subscription, one month, second month your name is taken off. So of course you have people that had not paid for up to three years, because they couldn't and so we had to have a rethink. Okay, bring them back, then pay their arrears with a little penalty so that they could come back. Some who probably committed an offense and taken out of the club and membership withdrawn, we have found cases whereby some of them actually died. That's telling you how effective the club is to the existence of a lot of Nigerians.
What's your favorite sport and why did you choose this sport?
I'm a golfer, I was a Golf Captain way back 2009. In golf, you meet a lot of people, you relax. Again, one golf takes about five hours from one to 18th hole. And you would have done like seven kilometres. And as I said, playing golf isn't just walking. As you're walking, you're talking, you're thinking, you're swinging, you're stooping. It's a combination of a whole lot of things. If I have a game of golf with you today, for example, I can find out your character. I can know if I can do business with you. If you're a cheat, I would have known, or if you're a straightforward person. It takes me about five hours to know the kind of person you are. So that's one thing that happens on the golf course. And of course by the time we finish one or two rounds of golfing, we sit down, drink and go home. We have other sections here like Snooker, Tennis, Swimming, Squash, Badminton and Other Sports. I used to do one or two other sports, but right now I really don't have much time. But I make sure I play golf.