Guinness's role in the relaunch of Ikoyi Club's Billiards, Snooker,Pool Section as well as the Roberto's Iconic Bar showcases its commitment to enhancing leisure experiences. The premium beer brand has partnered with Ikoyi Club to create a revamped section that caters to enthusiasts of these classic games. This is such an exciting news.
Guinness's involvement in this grand relaunch brings a touch of sophistication and tradition to the club's recreational activities. With its rich history and iconic branding, Guinness aligns well with the timeless appeal of billiards, snooker and pool. The relaunch event featured a mix of classic and modern elements to create a welcoming and stylish atmosphere for club members, the groundbreaking collaboration signals the beginning of a series of exciting events and promotions exclusively for members of the Ikoyi Club, bringing together passionate enthusiasts, at the Billiards, Snooker and Pool section.
Commercial Director, Guinness Nigeria Plc, Bayo Alli, stated: "As part our ongoing endeavor to elevate premium experiences with our consumers at the Ikoyi Club, Guinness has invested in the transformation of the Billiards, Snooker and Pool section, creating an unparalleled environment for consumers to enjoy their favorite sporting activities, whilst savoring the rich taste of Guinness."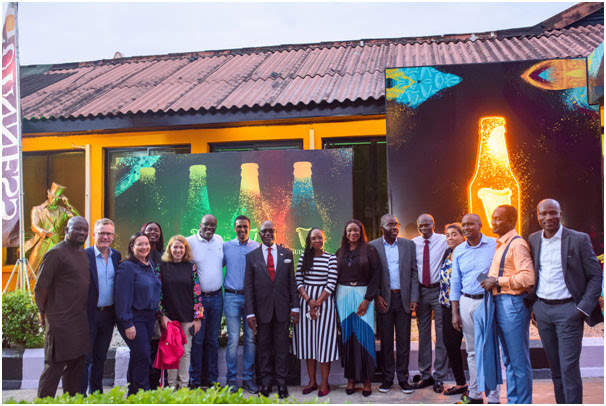 Jide Olanlokun, Chairman of the Ikoyi BSP section said, "This collaboration reinforces our long-standing partnership with the brand Guinness, as well as our commitment at the Billiards, Snooker and Pool section, to bringing people together and celebrating life's best moments. I welcome our members and members of the Ikoyi Club to visit the new Billiards, Snooker and Pool section, as it promises to be a memorable moment, enjoyed over a cold Guinness."
This collaboration could also include special events, tournaments, and promotions to engage members and attract new patrons to the club.
Overall, the partnership between Guinness and Ikoyi Club demonstrates how brands can enhance cultural and recreational spaces by providing premium products and creating memorable experiences for their customers.