It is one year that Dr. Adetokunbo Adedeji was inaugurated as President of Association of Friends (ASSO). In the short period, he has done well for the club and still has his eyes set for higher ground. In this interview with Clubsworld.net, the former General Manager of Lagos State Environmental Protection Agency, LASEPA spoke about the formation history and benefits of UP ASSO, among others.
Can you introduce yourself sir?
My name is Dr. Adetokunbo Adedeji, I've been a member of Association of Friends for nearly two decades. I joined this club many years ago through the influence of my late friend, Barr. Gbenga Osinowo who was one of the early members of the club. We used to go out together and we used to come to this club at that time. In the course of visiting the club a couple of times, I decided to join and I was inducted member of the club by the Life Chairman of the club, Alhaji Sule Onabiyi. And since then, I've started to associate with the club.
As President, can you take us through the history of the club and what makes the social group unique?
The unique thing about Association of Friends is the fact that the club started informally with a group of friends who used to go out and socialised together. They thought it fit that their relationship should grow and be promoted into a club and so they came together in the house of one of our trustees, Oba Fatai Irawo of blessed memory and the relationship grew and became a registered group named Association of Friends. At that time, they did not have a club house, they were having their meetings in the house of each of the pioneer members on a monthly basis. Having done the needful by registering the club, they now instituted the executive committee. And that development brought our pioneer president in person of Asiwaju Festus Adeleke Adesina, who was a President of ASSO for a period of 18 years. And by the grace of God he is still alive and he attends all our functions. The pioneer vice president was Engr. Akanni Akinlawon Abiola, the popular gentleman of Chief Ebenezer Obey's song. There were quite a number of other pioneer members like the late Alhaji Labi Yar'dua, many of whom are still alive. The pioneer general secretary fondly called Pioneer Liberty, passed on a year ago. Under the leadership of Asiwaju Adesina, the club's membership grew and in the course of that growth, they started to look for a place where they wanted to build the club. And that was how Oba Fatai Irawo helped to secure the current club house at Maryland. They paid for the land and built a little shelter that housed them each time they came for their meetings. And progressively, without going to borrow money from the bank the members started putting money together and built this edifice. Now, as the saying goes that curiosity kills the cat, out of curiosity, many people who wondered if clubbing was really going on at the club house found to their amazement that club activities were actually taking place here. And that began to attract many more members into the club. Today, on the membership list we have over 200 members. And as we speak, the club has been in existence for more than 42 years. Association of Friends is purely a social club and because we have a limited space, we cannot grow beyond what we have. But confidence has shown to us that in the last four years, particularly during the COVID we have been able to add sports facilities, which were solely financed by our Patron, Sir Kesington Adebutu. Within our midst, we have been able to sustain the running of the club over the years.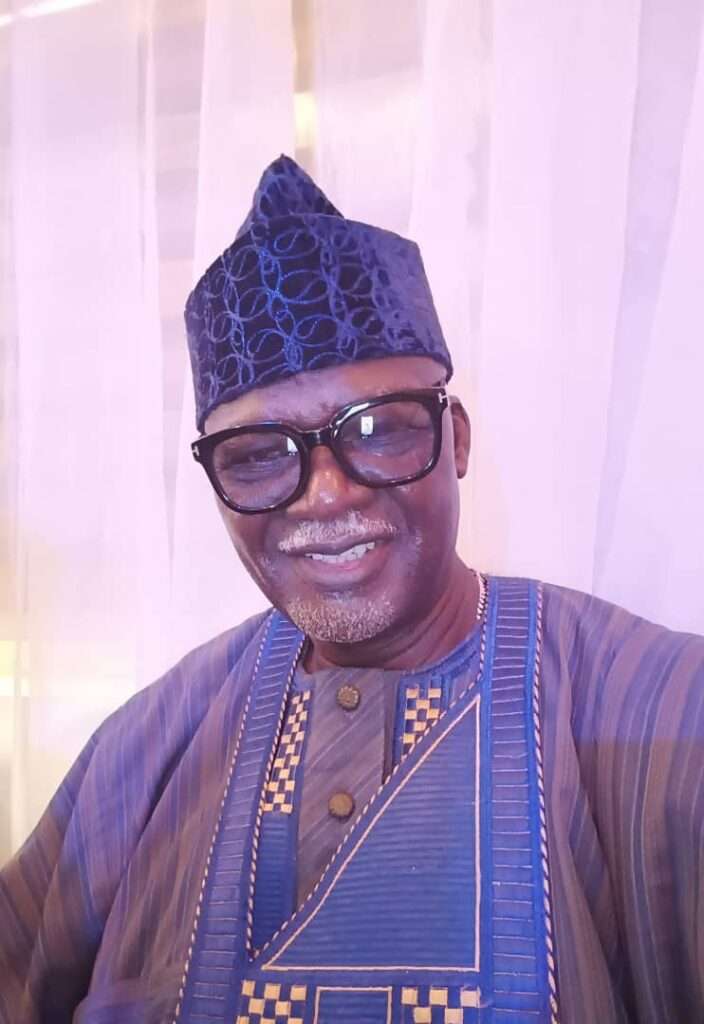 Are you now planning to get a new Club house?
It's in a dream. A time will come that, perhaps this place we have may be too small for us and it will not be able to take all the activities of the membership. So it's in a dream and I pray to God that the dream will come to reality in the course of carrying on what we have been doing over the years.
Can you take us through some of the sporting sections that you have in ASSO?
Like I said, we are limited by space. The space that we have is in the basement of where my office is located. We have Table Tennis section, a Gym centre, game section where you play Ludo, draught, Ayo and all that. We also have massage parlour where we do manicure/ pedicure and body massage. All these are available for us and that is the space that we can use for other recreation in the club. Maybe when we are able to get another site, we will be talking about expanding to Lawn tennis court, perhaps football field amongst others. But now we are limited to the space that we have.
People have this belief that your club is for the Yoruba ethnic group alone. How open is ASSO to people from other ethnic groups in Nigeria?
That's not true. We are in Lagos and Lagos is Yoruba catchment area. So if you have lots more Yoruba joining ASSO as it were, then it shouldn't surprise anybody. We have members who are not Yorubas. There are some non-Yoruba members whose work will take them out of Lagos, so they drift away. But we shouldn't be surprised that 90/95 percent of the members are Yorubas, this is our catchment area. There is a very popular member of the club, Ubaka Ubaka who is from Igbo speaking area of Delta State but in the last two years he has been out of Lagos because the work he does is in the construction world.
How do you combine running the affairs of ASSO with that of your profession as a medical doctor?
Luckily, I am a retired medical doctor. Although people still do consult me but that's at my leisure time. Some of my patients may call on phone to ask one or two questions and I give them answer. And if there is need for us to see, we schedule an appointment. But as it is, I am retired from the profession. After 70 years, what else am I still looking for again? I've seen it all in the profession. I've done everything that a medical doctor should do particularly in this country. So let the younger generation continue in the profession.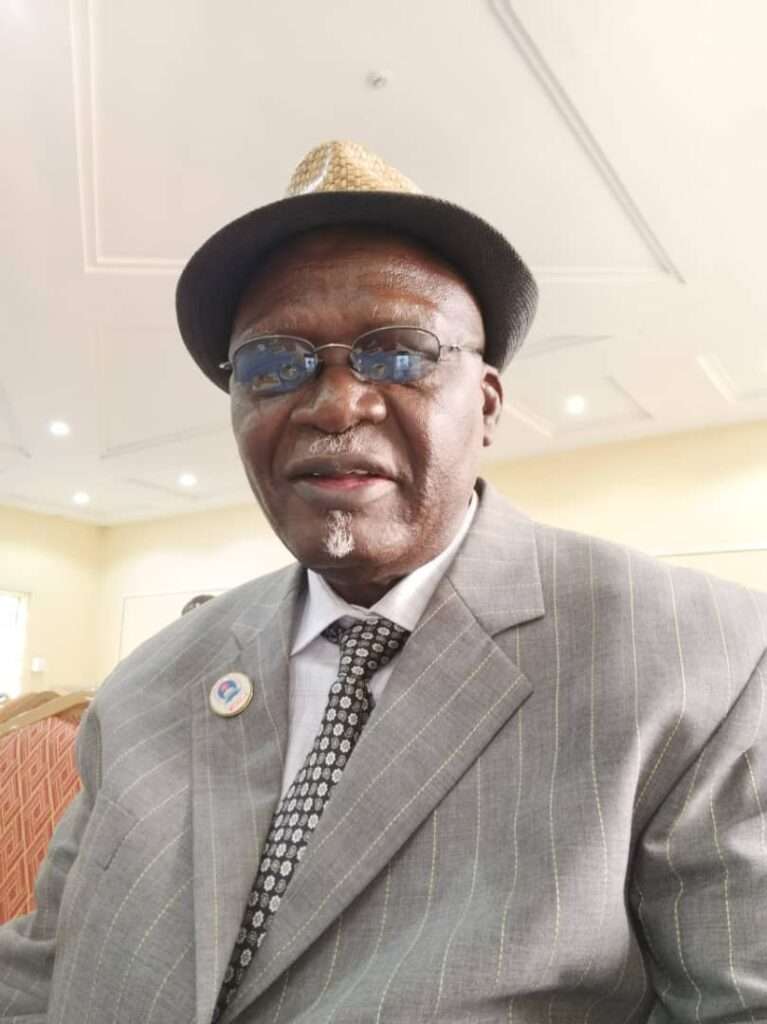 You were inaugurated as president of ASSO in November last year. What has been the challenge?
Well, there is no challenge running the club if you're a person that has administrative experience. The reality is that the club is a small unit compared to my experience in administration. I've been a head of Lagos State Parastatal that I ran successfully for five years, that is, Lagos State Environmental Protection Agency, LASEPA. I was the General Manager for five years. I left there and became Special Assistant on Waste to Wealth to former Governor of Lagos State, Asiwaju Bola Ahmed Tinubu. I've been involved in several forms of management and programmes, so I have been well prepared to be able to take over the administration of the club by my experience. Having joined the club over that period, I've gotten expertise on running of the club and I've gotten used to the members of the club. We know ourselves on first name basis, so it becomes a lot easier for a person like me with that kind of exposure to be able to handle the club's activities and the administration of the club. We do have an executive committee and I have the vice president who has a constitutional role to play. I have the general secretary who does general administration of the club. We have the social secretary who runs the programmes and forms the backbone of the activities of the club. Like I said, this is a social club so there is always the uniformity. We attend member's events as a uniform group of people and they recognise us as such.
Now the kind of activities that we run in the club, we have days that we designate for one thing or the other. For instance, on Tuesdays, we have a business day. Every member comes to the club and either we have business talk or we do networking among ourselves. On Thursdays we have our sports day and on Fridays, that's the day that none of the member ever want to miss. Every Friday we have a Suya Night here, where members will offer to host the Suya Night. The host member will provide the ram which will be killed and make pepper soup and suya out of it. That host member is a designated chairman of that evening and he will invite his own friends who may not necessarily be members of the club. So they will come and give him support. The reason why that is so is that, traditionally, the Suya Night serves as an avenue to raise funds in maintaining the club. So members that invite their friends always beforehand inform them that they are going to support him financially when they get to the club.
So occasionally, we raise N500,000 or N600,000. Sometimes a million, it depends on the number and kind of friends that host members invited. Sometimes we barely raise a N100,000, it's not a big deal, it's voluntary donations. But that trickle of water that keeps coming in has been a trickle of water that has kept the club running in the last forty years. Although each member is expected to pay his yearly donation which is about N75,000. Now that we are expanding what we do for members, there is an additional N12,000 for insurance and things like that. So as it is today, all the financial members of the club are insured. The nature of the insurance is not a life insurance policy but it's insurance that is posthumous for a member. His family will not have difficulties in making arrangements for the burial. Because with the member's N12,000 you're insured for one million Naira with additional N500,000 for burial. So in case any member passes on, the family is assured of getting 1.5 million Naira from that insurance programme. That's the nature of the insurance programme that we are running.
The picture you painted about ASSO's Friday's Suya Night somehow confirmed the belief by many Nigerians that social/recreation clubs in Nigeria are elitist?
What's your definition of the elite? In Nigeria, we have the nouveau riche and we have the very rich, who are in minority compared to larger population of the society. In fact, they are not up to two percent. So who are the elites you're talking about? Is it from the remaining 98 percent that you're classifying as elite or the nouveau riche who are just two percent of the society? They don't join club like this, like I do say. They know themselves because they are only two percent. In reality, it's not every member that can pay that N75,000 annual subscription and therefore we give room to pay in installments. How many people make regular income in the economy of today in Nigeria? You can count them on your finger tip because the economy is completely destroyed. But people are making a mistake, it's not Buhari that destroyed the economy, the destruction process started long time ago.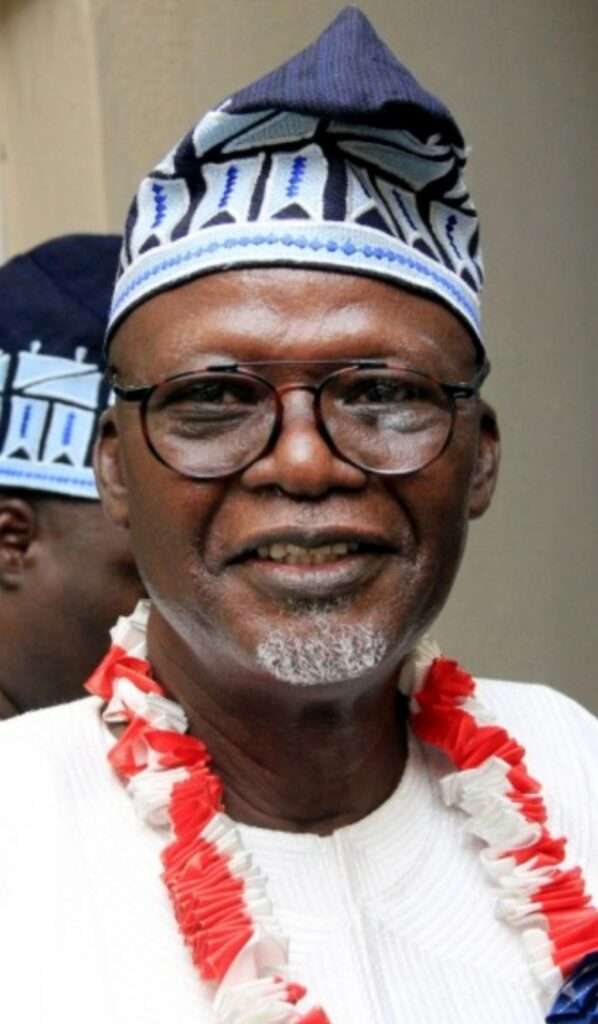 Apart from insurance benefit you cited above, what are the other benefits of being a member of ASSO?
Yes, networking. A number of us belong to different fields of endeavour and when we network among ourselves, opportunity of having connection is there. Introducing members to people or places they don't know and where they get help because someone has introduced them to the place. That's what we called business networking. We do that very often here. Secondly, we socially relate to each other. For instance if your daughter wants to get married and you inform the club, there are things you need that you may not even be able to provide and as long as you inform us in the club, the few of us who can run round will do something but we are not going to say it openly to anybody. This is the kind of things we do and we relish it because it is the bond that binds us together; love and friendship.
What informed the club's white dress code?
Uniformity to start with. If you dress in white you're in uniform. We could as well choose blue which will still give us uniformity. But it's just that white dress stands one out in the crowd. And we also have contrasting colour of blue ASSO cap. So it stands one out. But it's not to say it's every occasion that we must wear white, we also wear other colours. It's just when we want to go somewhere and we want to have the representation of the club, so we put on ASSO cap on white.
How would you like to be remembered as a President of ASSO?
I want to leave a legacy and that legacy is the measure of improvement on what I have met. I will also leave a legacy of the pathway for the other people coming behind to grow the club so the club will get bigger than this. I want to also leave a legacy that will give the club the ambiance of wider space and bigger programmes to run as a social club.