To enhance the growing relationship between Nigeria and India, Kia Nigeria has entered into a partnership with the Indian Golfers Foundation, organizer of the 2022 Indian Cup hosted by the Ikoyi Club 1938.
In connection with the partnership, Kia Nigeria is expected to reward the winner of the 13th hole, with an all-new Kia Sonet model that incorporates Kia's DNA of emotive styling along with a premium appeal, which creates a strong presence on the road.
Speaking at the partnership, Head of Marketing of Kia Nigeria, Olawale Jimoh noted that Kia and the game of golf have been synonymous with sophistication and innovation for many years.
Jimoh expressed excitement on the partnership with India Golfers Foundation in Nigeria for the year 2022 cup at the prestigious Ikoyi Club 1938.
He stressed that the partnership provides the perfect platform to present Kia's brand of sustainable luxury and the mobility of the future to the golf world.
According to the Marketing chief, Kia Nigeria is poised to be driven by inspiration in everything including driving the game of golf and other sporting activities forward on an international and local level.
Jimoh emphasized that Kia prioritizes the development of sports both locally and internationally through sustainable partnerships and sponsorships of major sporting events.
He said that the sponsorship of the hole-in-one in the 2022 Indian Cup has helped to increase the local brand equity of Kia by enabling it to penetrate the diplomatic and golf communities in the country.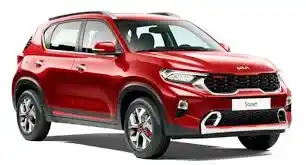 He explained that partnership is also part of the company's effort to promote health and fitness in communities and the world over.
"Sport has always been an integral part of Kia's business operation and footprint across the globe. Kia's association with multiple sports ranging from golf, tennis, football, and athletics, among others, has produced many award-winning sportspersons, and helped the development of marginal communities," Jimoh submitted.
Also lending his voice to the partnership, a member of the organizing committee, Keshab Vaswani said the Foundation acknowledges with deep gratitude the steadfast commitment of its sponsors who have stood firmly with the foundation.
"They identify with the ideals of the foundation in hosting the event as a channel to foster the growing relationship between the Indian and international communities with their Nigerian counterparts. The atmosphere created at the event is one of key interests to us and that is why this event has gone on for so long," Vaswani concluded.