This year's edition of the American Tennis Tournament held at the Lagos Country Club on Saturday with classical displays that enthralled the audience. Winners of the tournament sponsored by the Republicon Group were:
Mr. Ayodeji Oguntoye – 1st place Barr. Adewunmi Adisa -2nd place Mr. Dammy Onarinde – 3rd place
Mrs. Martha Okosun also emerged the highest ranking woman of the tournament.
Captain of the section, Ehighebolo Omongiade received kudos for delivering a well organized tournament. He explained that the American Tennis Tournament evolved over the years, incorporating a game structure that includes player ranking, computer automated doubles pairing using the ranking and presentation of trophies to the players who consistently earn higher scores in the 5 rounds of doubles pairing.
He promised improved future tournaments with more inclusive prize experience.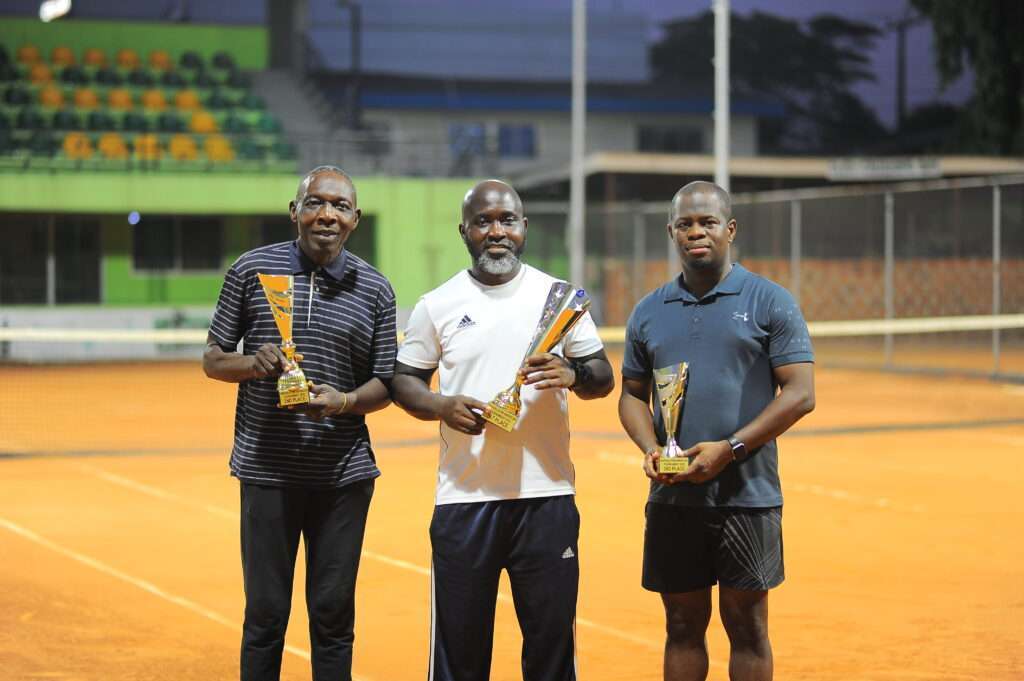 Ayodeji Oguntoye, winner of the American Tennis Tournament
You are new in Lagos Country Club Tennis Section and yet you clinched the trophy of the American Tournament. What was the magic?
I am actually new in the club, got inducted earlier this year. Nothing good comes easy, I will attribute the secret of my success to constant playing of tennis that has helped my fitness level and improvement in my weak areas.
Also, the gentlemen and ladies of tennis section gave me a warm welcome into the section which allowed me to settle into the section fast.
Can you describe your style of play?
I am a baseline player with lot of energy and high fitness level.
Someone called you the new Assassin on the block. You subscribe to that?
I don't know anything about that. I just play tennis for fun, friendship and to keep fit.
Who are your role models in this beautiful game?
Nadal please, I like his energy, seriousness on the court and style of play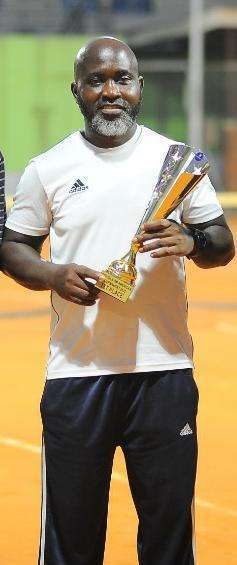 Martha Okosun, highest ranking woman in the American Tennis Tournament
How do you feel being the highest ranking woman in the just concluded American Tournament?
I feel very happy Your victory must have come with a lot of discipline and training.
Any special regimen?
Yes, I always practice with my coach
How will you rate the organization of the tournament?
On a scale of 10 to 100, I will rate them a 100. The organisation has put in lot of effort in the tournament.
How can more women be attracted to the game of Tennis?
By encouraging them with gifts and trophies. More adverts on how our women play on the court.