President of Lagos Lawn Tennis Club, Barr. Kolade Olutekunbi has hinted on the establishment of Revamp Project, a 'Young in Court project' initiative aimed at inculcating the basics and rudiments of tennis into teenage Nigerians especially students in secondary schools.
He said the initiative would birth the next generation of Tennis enthusiasts to drive and reestablish the nation's sporting glory.
Olutekunbi disclosed that Lagos Lawn Tennis Club has consistently set a paradigm by launching several programs including the Lagos Open which has made the Club the largest Lawn Tennis Club in the country.
Olutekunbi spoke recently while briefing newsmen during the Club's group meeting held at the Tafawa Balewa Square, Lagos Island where he emerged the new president.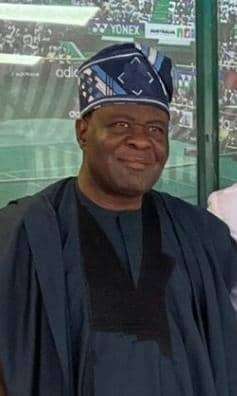 He expressed his excitement and appreciation to the members as well as the general public for finding in his person, a capable hand to pilot the club towards ground breaking results.
The new President expressed concern over the current state of sports development in Nigeria which he described as "deplorable," adding that there was need to launch a campaign to revitalize the sector.
He stressed that Nigeria has only emphasized on a few sports and has not looked into developing others extensively which, according to him, has the capacity of not just bringing laurels to the nation but also developing the nation's economy.
Speaking on the state of Tennis in the nation, the Club's President noted that a great number of Nigerians might be interested in joining but they relent due to skepticism and the belief that the sport is exclusively for the elite. He explained that Tennis as a sport has the potential to bring more medals to the nation so long as authorities and private organizations are willing to invest and develop the sector.
In his own remarks, the outgoing President of the Club, Etim Umana said his send-forth emphasized the need for older persons to be active and engage in sporting activities like Tennis.
Stressing the health benefits of actively engaging in tennis, he called on the citizenry, especially stakeholders, to invest and encourage the younger population to see the need and beauty of the game.
Established in 1895, the Lagos Lawn Tennis Club plays host to several tennis tournaments including the Governor's Cup Lagos Tennis Championship (GCLT), an annual ITF Pro-Circuit competition with $100,000 prize money which is no doubt the most reputable Tennis event in the entire West African Region.