Upsets walked barefaced at Friday's Super Rumble of the Squash Section of Lagos Country Club.
"Upsets everywhere" was how the dogged Chairman of the Section, Sir Semore Badejo, described the truly super event. "The hopefuls fell left, right and center. Some players can't wait to have a re-play."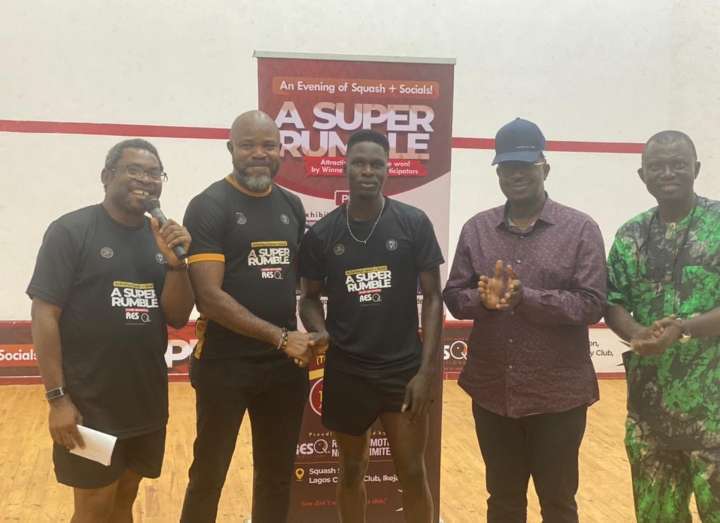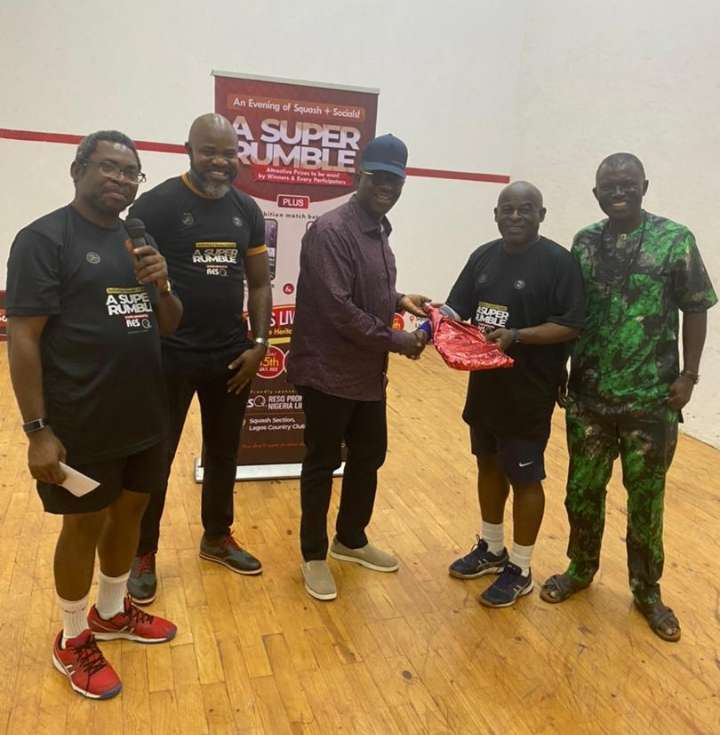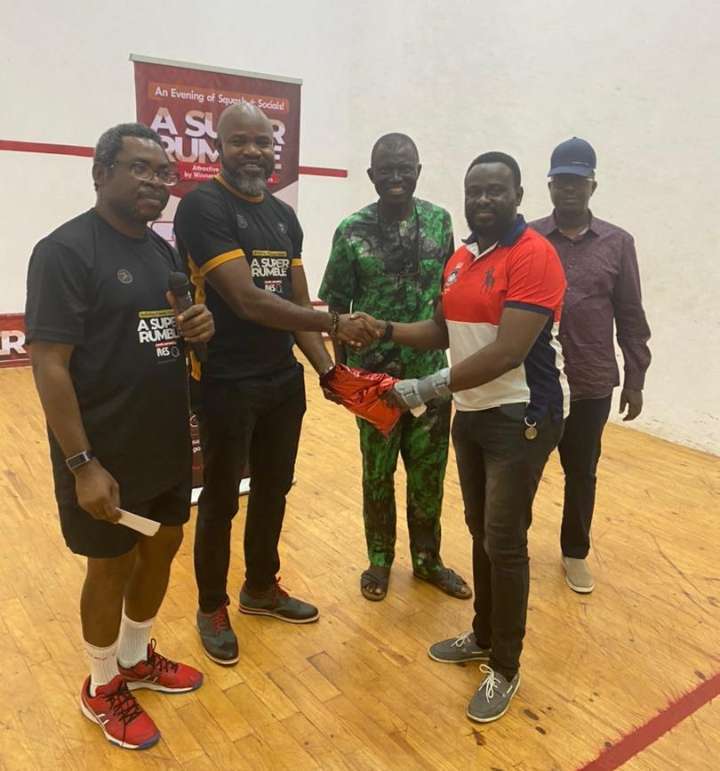 A total 14 participants fought for glory in the scintillating game.
One of the upsets was the exhibition match between Nigeria's number 1, Onaopemipo Adegoke and Nigeria's number 3, Kehinde Samuel. Not many people gave Kehinde Samuel a chance of winning the match, but he did in the feisty tourney, defeating the reigning Champion 2-0. Onaopemipo said, "l can't wait for a re-match. I woke up too late into the game!"
The Squash Section's ever-reliable war horse, Deji Sule demonstrated that skill is better than brute, emerging winner of the Rumble.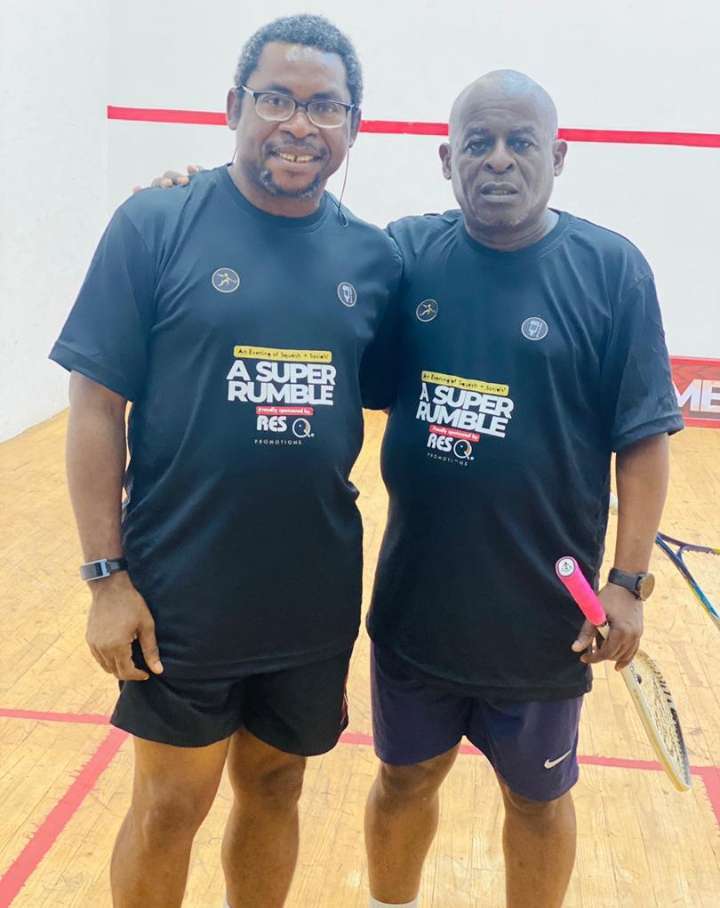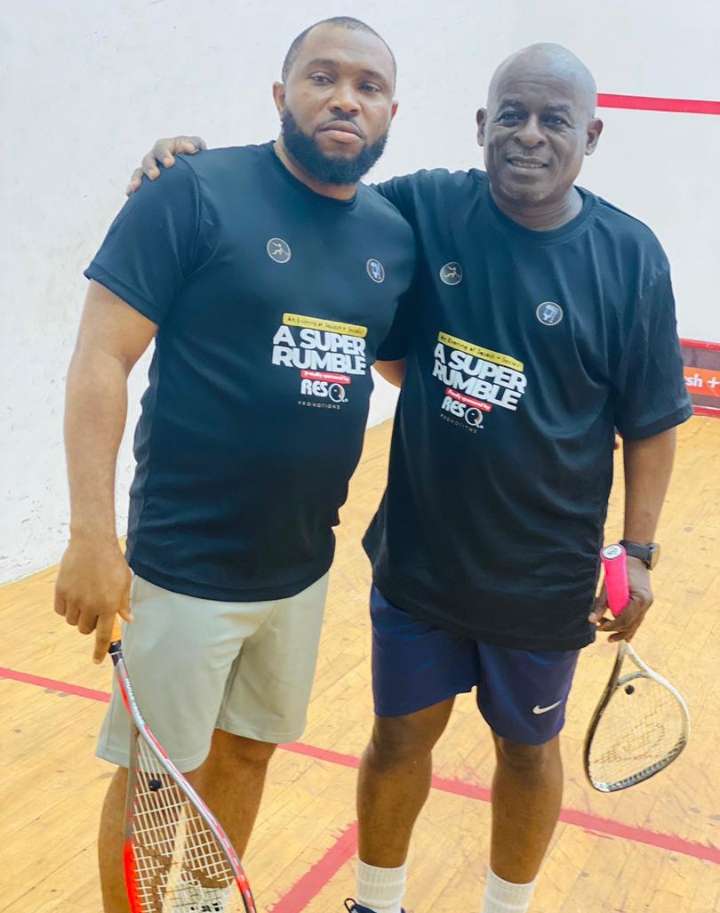 Sir Badejo said he was happy that Squash is taking a pride of place among sporting games, but appeals for more sponsorship to sustain the thrills. "We need more. Our players are now rearing to go. That spirit of healthy competition is high now. Let's seize this moment and have more," he said.
He thanked the sponsors Resq Promotions Limited and a few members who gave cash donations.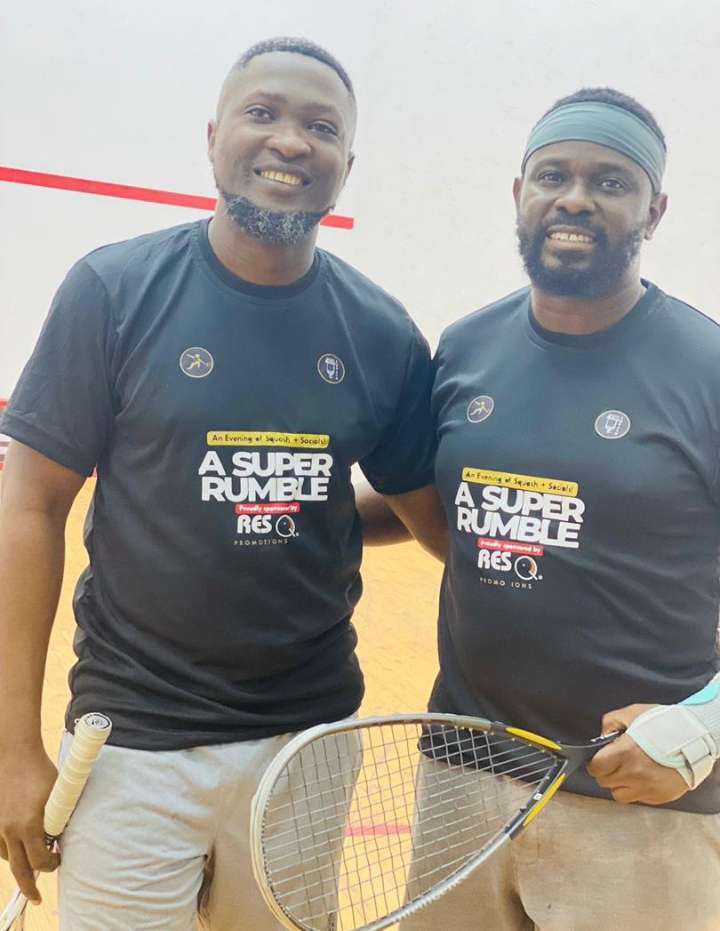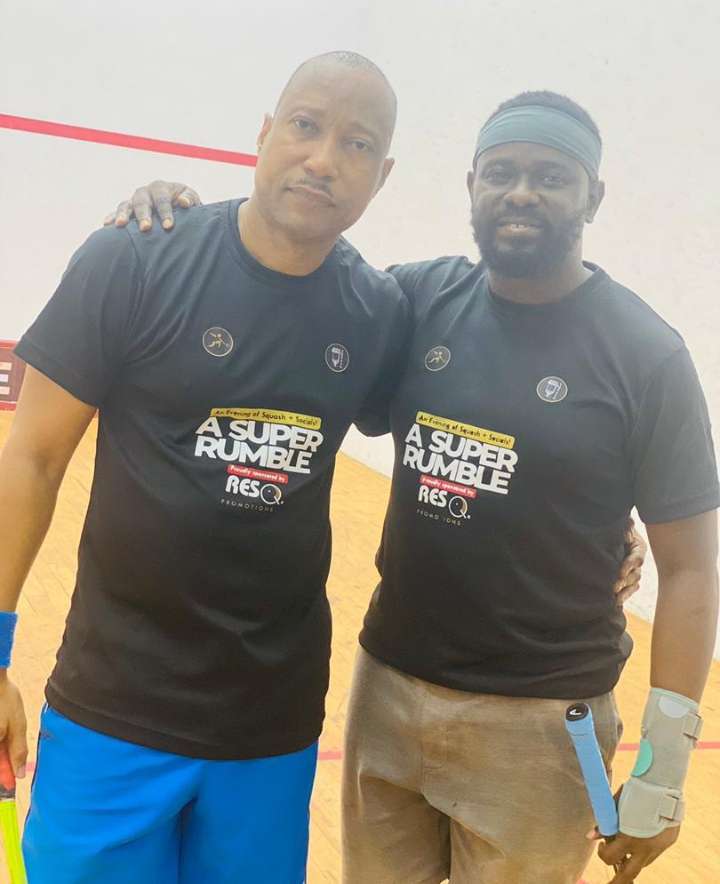 Kehinde Samuel went home with a cash sum of N100,000 and the runner-up won N80,000.
The social that followed the tournament was a splendid event on its own, featuring live band, exotic refreshments and dance.