Presidents of Recreation Clubs in Nigeria, on Friday gathered at the Business Club Ikeja (BCI) to discuss contributions of the clubs to the Nigerian economy at a public lecture organised by Clubsworld, the online media for social and sporting clubs in Nigeria.
The public lecture held alongside the unveiling of the blog, clubsworld.net, in the hall of BCI.
President of Business Club Ikeja, Chief Tajudeen Akande, who was the Guest Lecturer, advanced the role of recreation clubs in Nigeria's economic development, saying it has become an essential factor in improving the health and well being of individuals and contributing massively to the nation's GDP.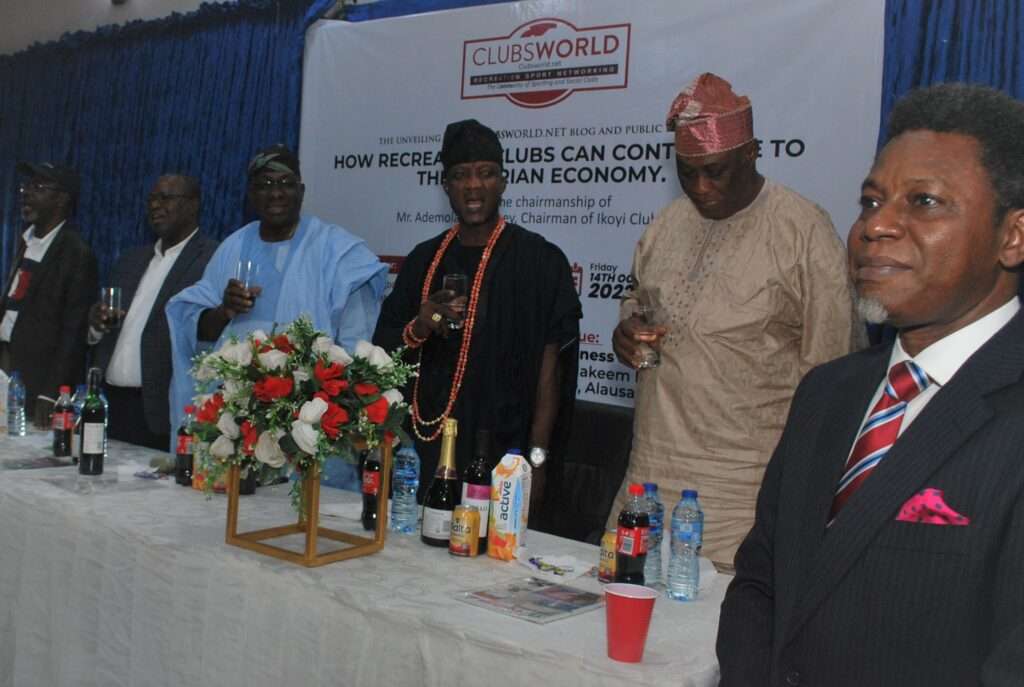 Past and current presidents of recreation clubs and captains of industry attended the event. They included President of Lagos Country Club, Arc. Funmi Bamkole, Chairman of Ikoyi Club, Mr. Ademola Mumuney, President of Ikeja Club, Chief Ayodeji Randle, former President of Island Club, Otunba Kehinde Shitta and former Presidents of Lagos Country Club, Chief Kayode Moradeyo and Chief Olayinka Ogunmekan.
Akande who spoke on the theme: How Recreation Clubs Can Contribute to the Economy, listed the factors of economic growth that the clubs impact on to include good policies, human capital, investments and production, Public Private Partnership and Political stability. He said social clubs have helped in promoting inter-ethnic and interracial understanding.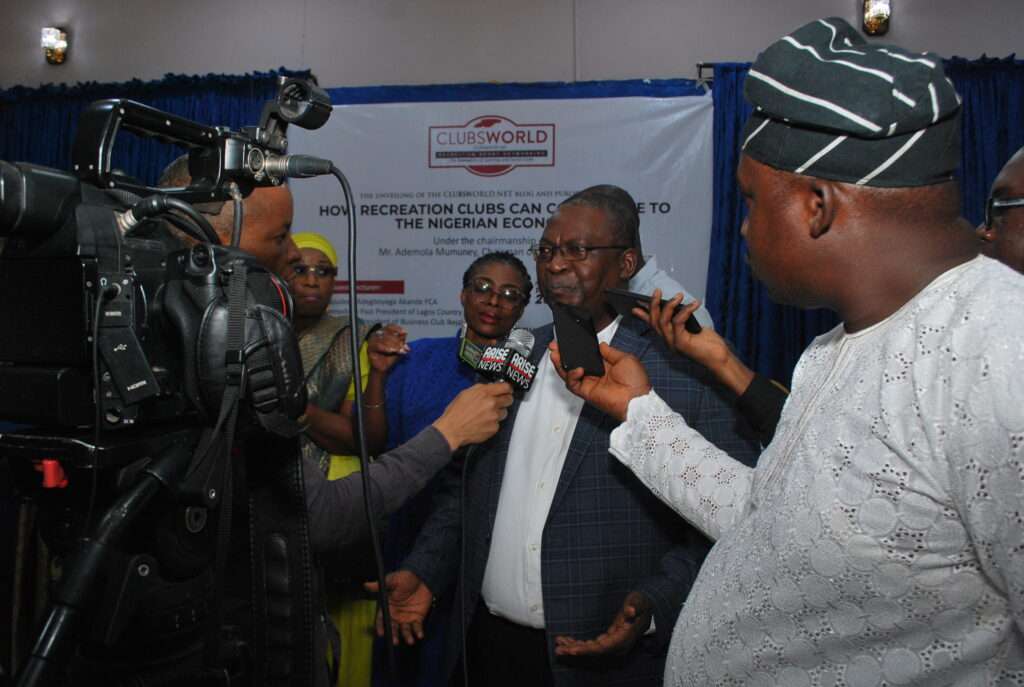 Akande who is also the immediate past President of Lagos Country Club emphasized that social clubs' members, through their various businesses, contribute massively to the national economy.
He said one of the objectives of the social clubs is social interaction of members which enhances their wellbeing and longevity.
Apart from the opportunity to build new friendships, explore personal interests, members of social clubs are able to influence policy and appointment because of their direct access to decision makers.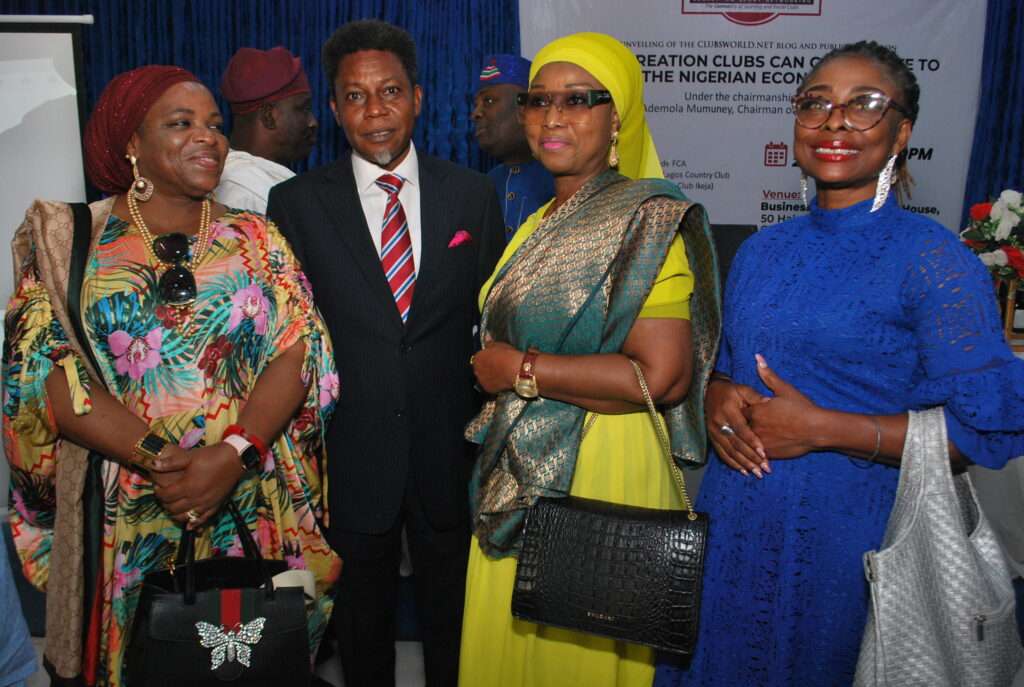 He said: "The infrastructure provided by social clubs enables members to exercise, so they become physically fit, healthier which gives them longevity, in which case they are able to contribute in the production in terms of availability of labour.
"Also, the profile of membership is such that they have direct access to decision makers and through that, they are able to influence policies, they are also able to influence appointment. These are some of the ways that social clubs contribute to the economy.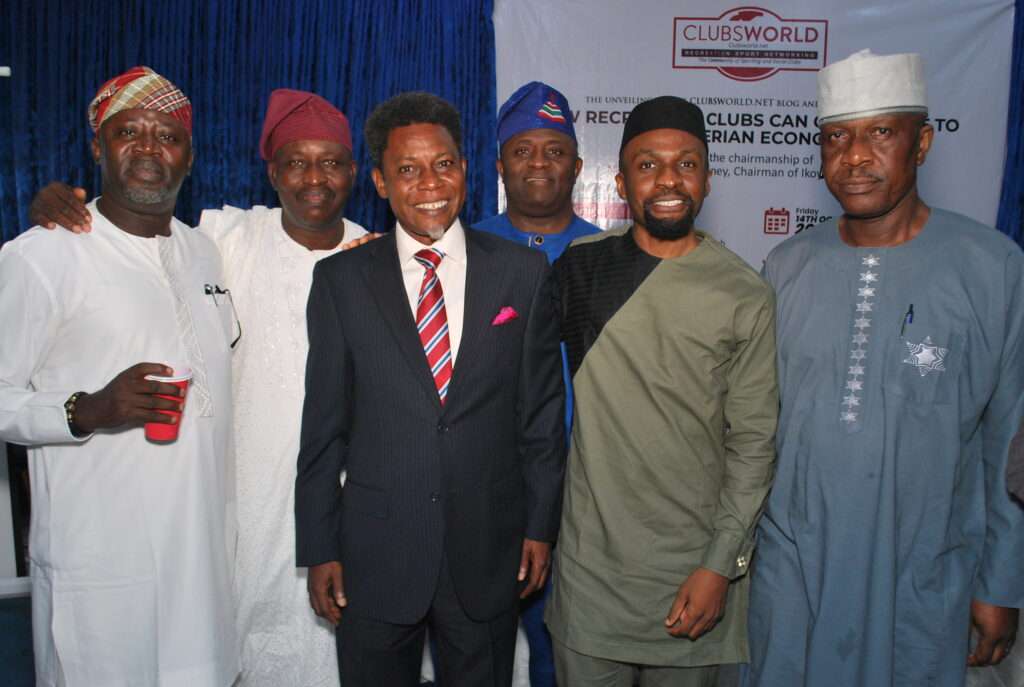 "Their various businesses contribute to the economy and we are saying the membership of these recreation clubs, because of the calibre of members and their business networks, the contribution to the national economy in terms of GDP is massive."
Editor-in-Chief of Clubsworld.net, Sanya Onayoade said the theme of the public lecture was influenced by the current economic challenges being faced by the country and the need for recreation clubs to play a vital role in building the economy. Members of the clubs are the elite, captains of industry businessmen who are doing well in their fields and whose ideas are needed for policy makers and those handling the Nigerian economy.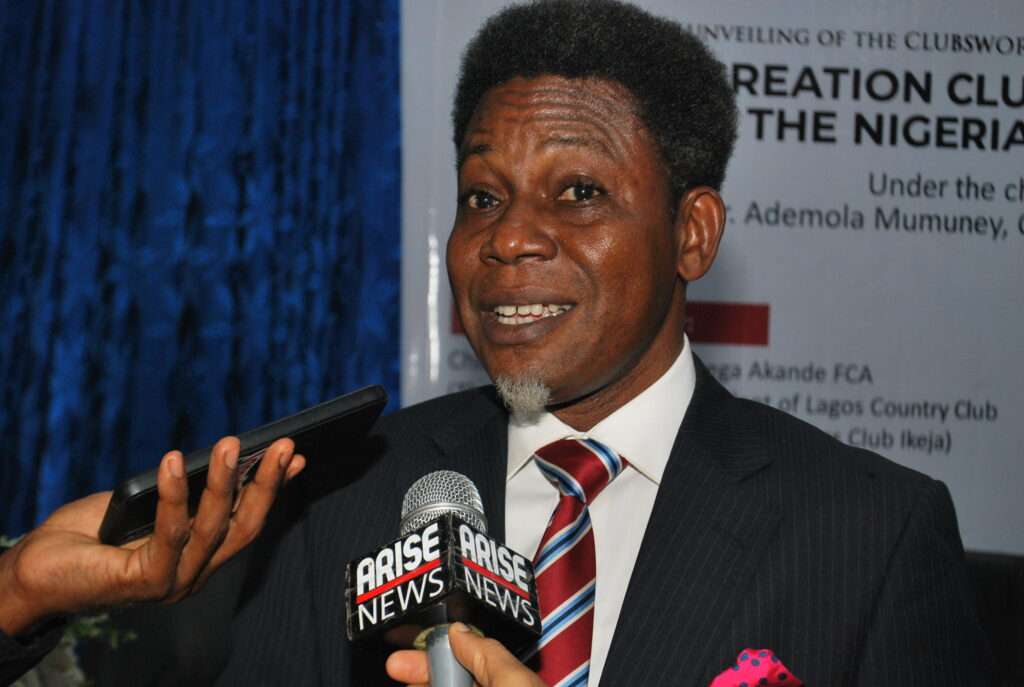 He said: "Recreation clubs in Nigeria are populated by the elite, captains of industry, renowned economists and many professionals who have the knowledge about economic indices for growth, and this platform is aimed at exploiting that avenue."
He noted that clubsworld.net is one-stop shop networking platform for the Recreation Community in Nigeria.
HOW RECREATION CLUBS CAN CONTRIBUTE TO THE ECONOMY,
BY TAJUDEEN AKANDE
RECREATION CLUBS
• Recreational club refers to premises used for assembly of a group of persons for social and recreational purposes with all related facilities.
• Recreational facilities include spas, saunas, swimming pools, tennis court, table tennis, gym, entertainment, playground or other similar equipment and associated accessories.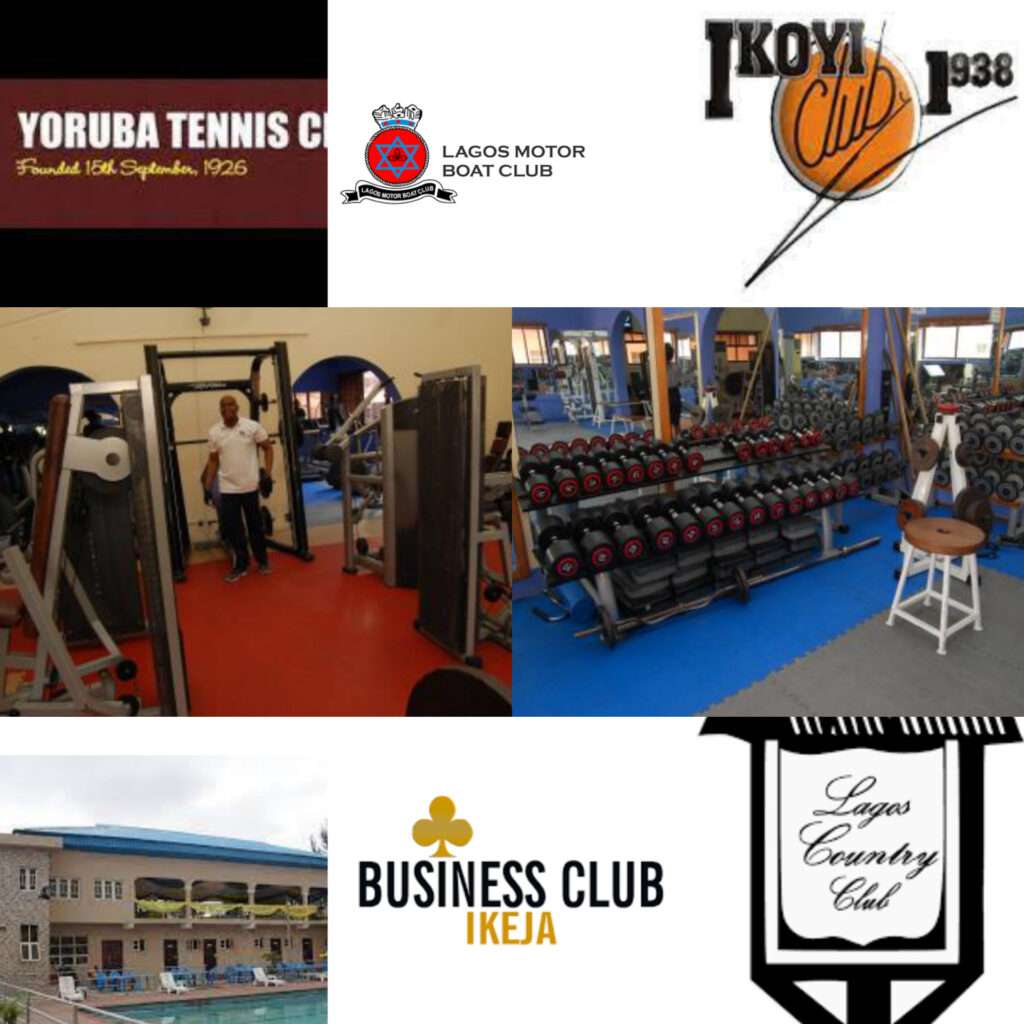 PURPOSE/ OBJECTIVES
LCC Ikeja: • To promote recreational and social interests of members, • To promote inter-ethnic and inter-racial understanding amongst people, • To promote and sustain sporting and social programmes for the advancement of family values, • To organize lectures, seminars and symposia on issues of national, social economic and public interest
BCI: • To provide a forum where business people can interact socially on a regular basis and also exchange ideas on strategies to further move business forward in Nigeria. • To make meaningful contributions, as a Club, through debate and other activities and also to be part of policy making for positive development local, state and national levels. • To work actively with other relevant bodies for the development of infrastructure, security, communication and other resources essential for the well being and growth of the business in general and the Ikeja area in particular. • To engender harmonious relationship amongst the local business communities whereby their interests are protected for the benefit of all.
MetClub: The association of gentlemen, who are at present, and are likely to continue to be major contributors to the progress of Nigeria.
BENEFITS OF CLUBBING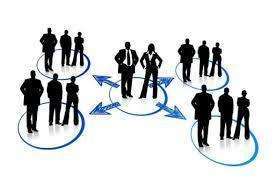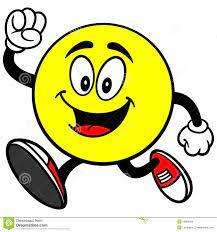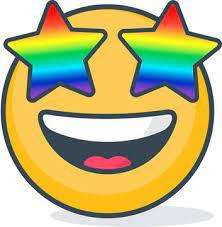 ECONOMIC IMPACT: How Do Activities Of Recreation Clubs Contribute to The Economy?
POSITIVE CONTRIBUTIONS TO THE ECONOMY
• Economic development is defined as a sustained improvement in material well being of society.
The major factors that spur Economic Growth are: • Natural Resources: Natural resources are the number one factor that spurs economic growth – their quantity and quality. • Deregulation: People were meant to trade with each other. … • Technology: Technology has always played a pivotal role in economic growth. • Human Resources: the supply of labour and the quality of labour. • Infrastructure/ Institutional factors: these may include economic policies, the legal system and important factors like a good health care system.
• Human factors = The quantity of labour is important. Population will be an important part of the development of many of the economies.
The net population increase figure (births – deaths + migration) will be an important factor as it is this that determines the growth rate of the population – the quantity of labour as a resource.
• Physical capital and technological factors = availability of capital and Investment… Entrepreneurship
POSITIVE CONTRIBUTIONS TO THE ECONOMY
Engagement: – Influence appointments – Influence policies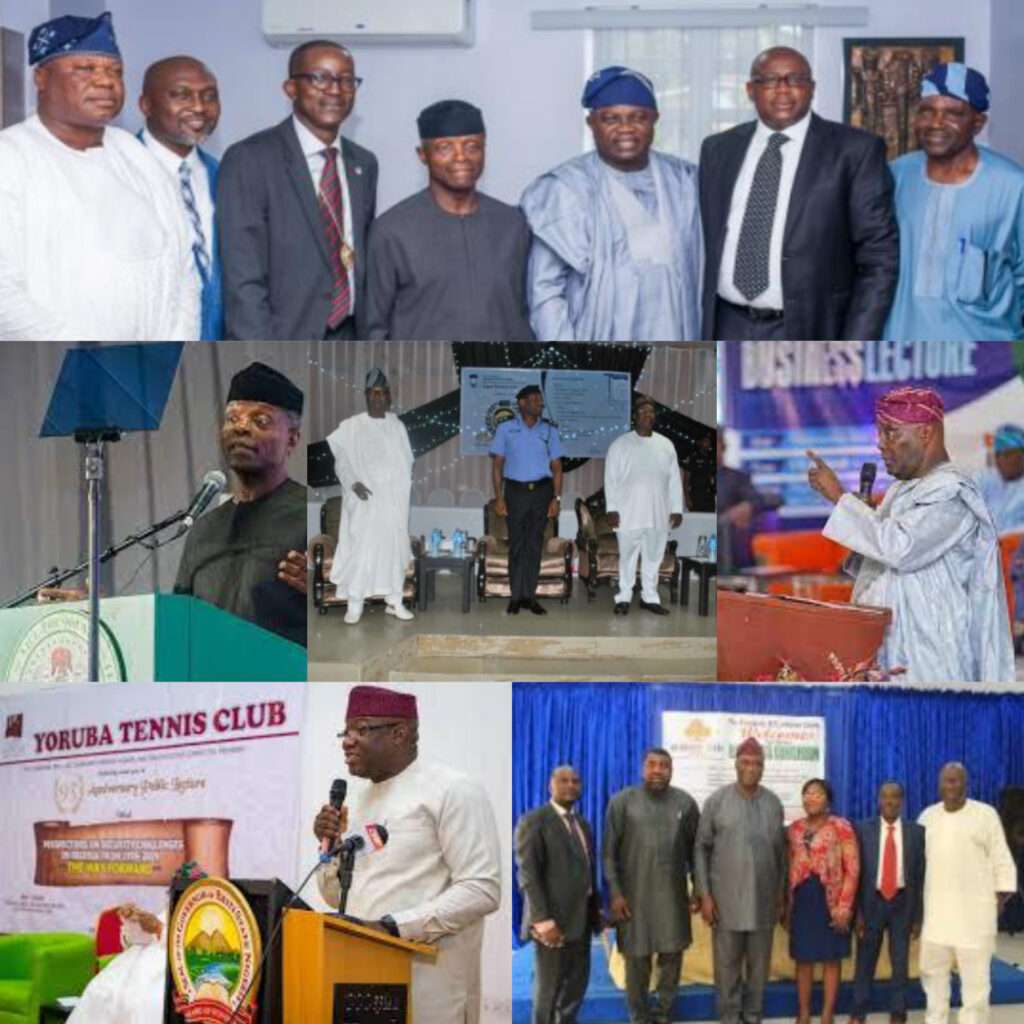 POSITIVE CONTRIBUTIONS TO THE ECONOMY
Expansion through Networking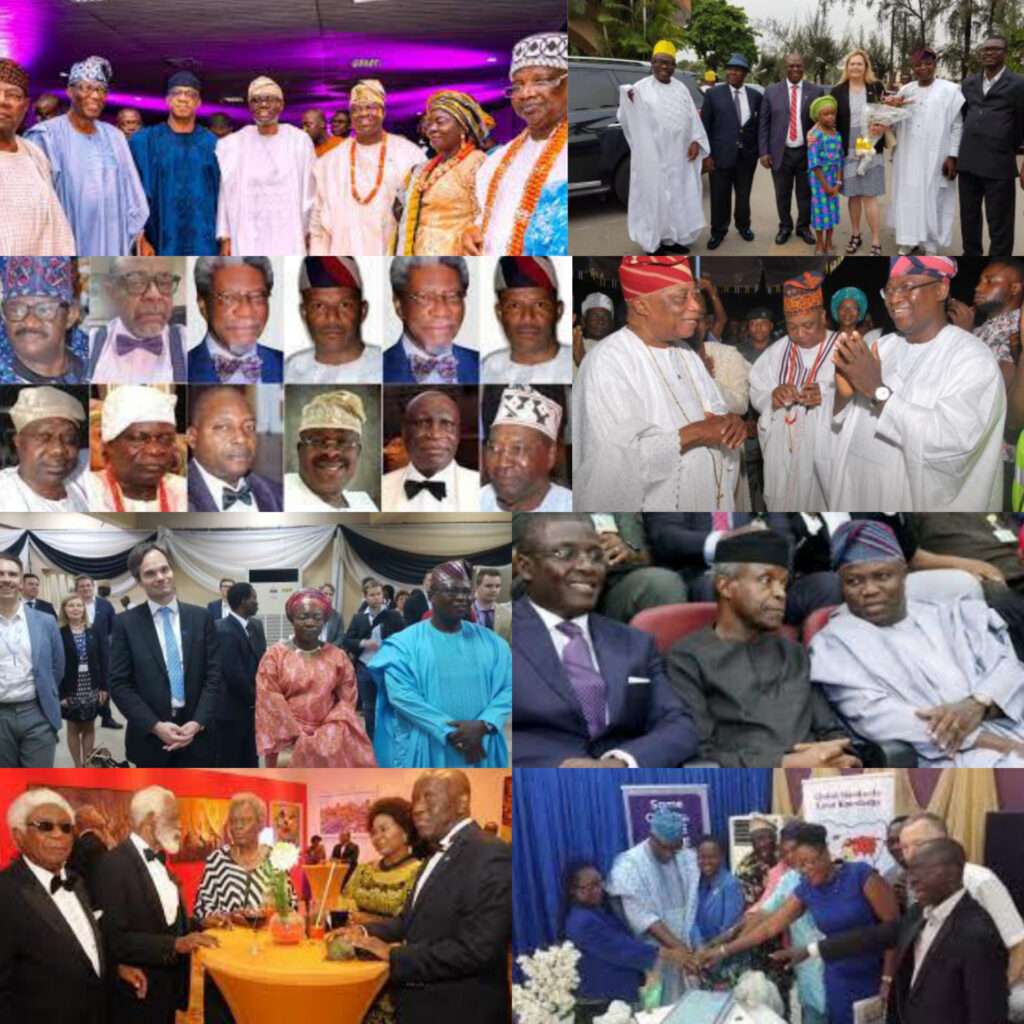 POSITIVE CONTRIBUTIONS TO THE ECONOMY
Provision of Infrastructure • Positive impact on health & well-being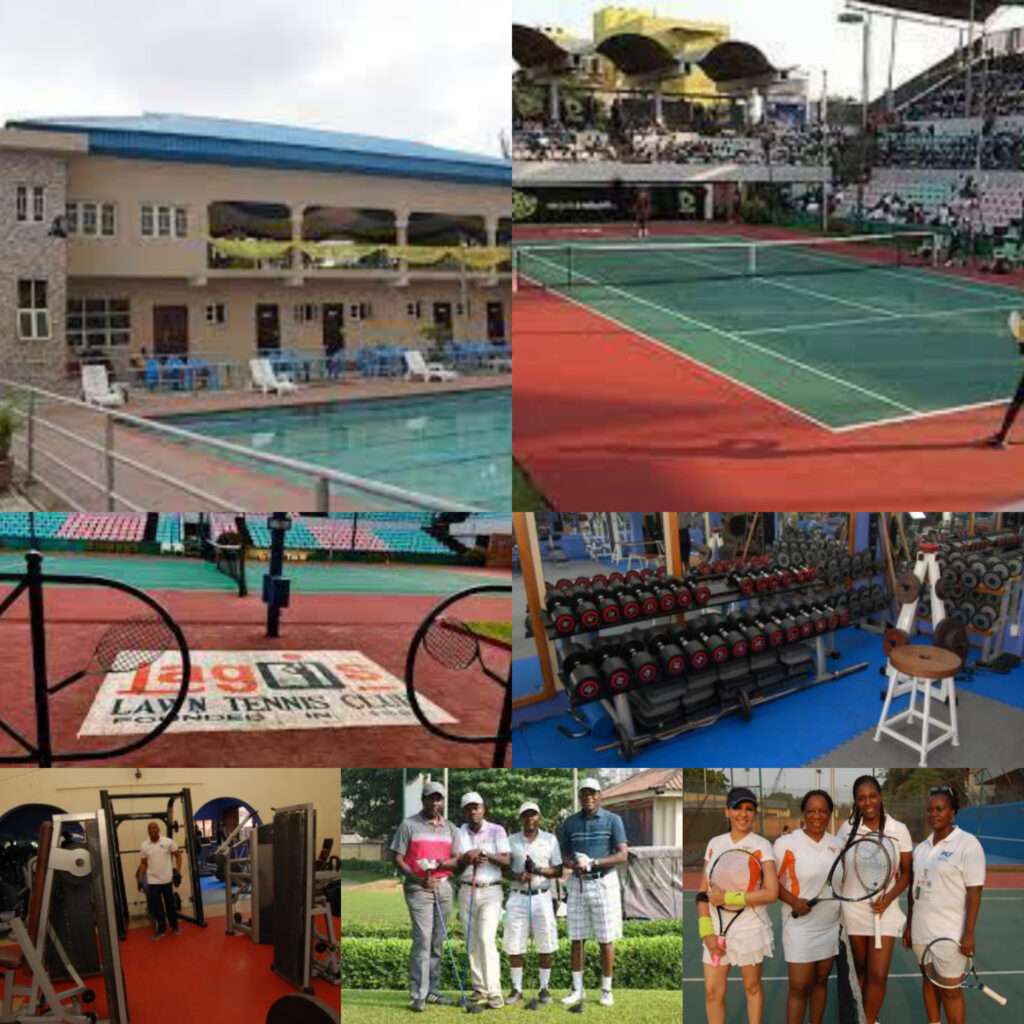 POSITIVE CONTRIBUTIONS TO THE ECONOMY
Community service/ Integration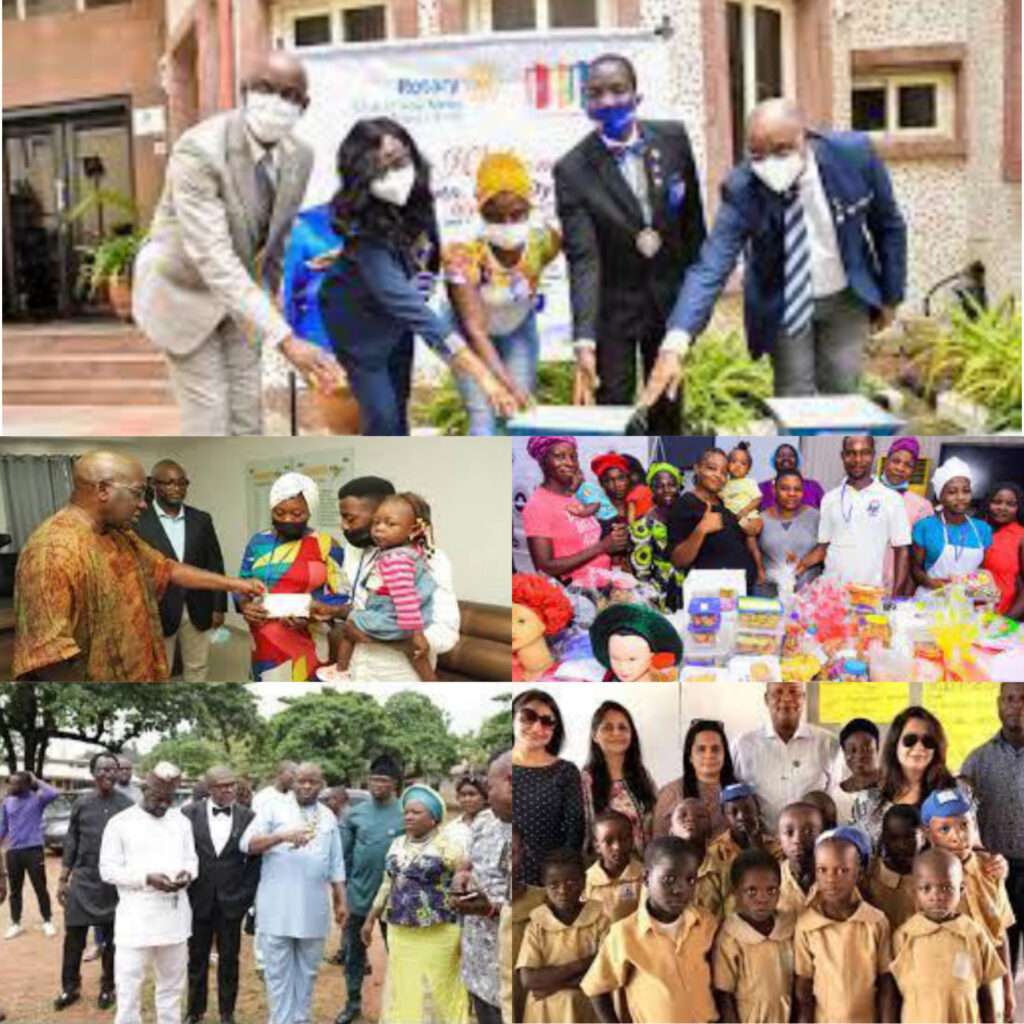 POSITIVE CONTRIBUTIONS TO THE ECONOMY
Diversity/ Ethnic Tolerance
❖ Political stability – without political stability there will not be certainty and businesses require certainty to enable them to plan for the future.
❖ A stable political environment is a key factor in determining whether or not businesses are prepared to undertake major investment projects.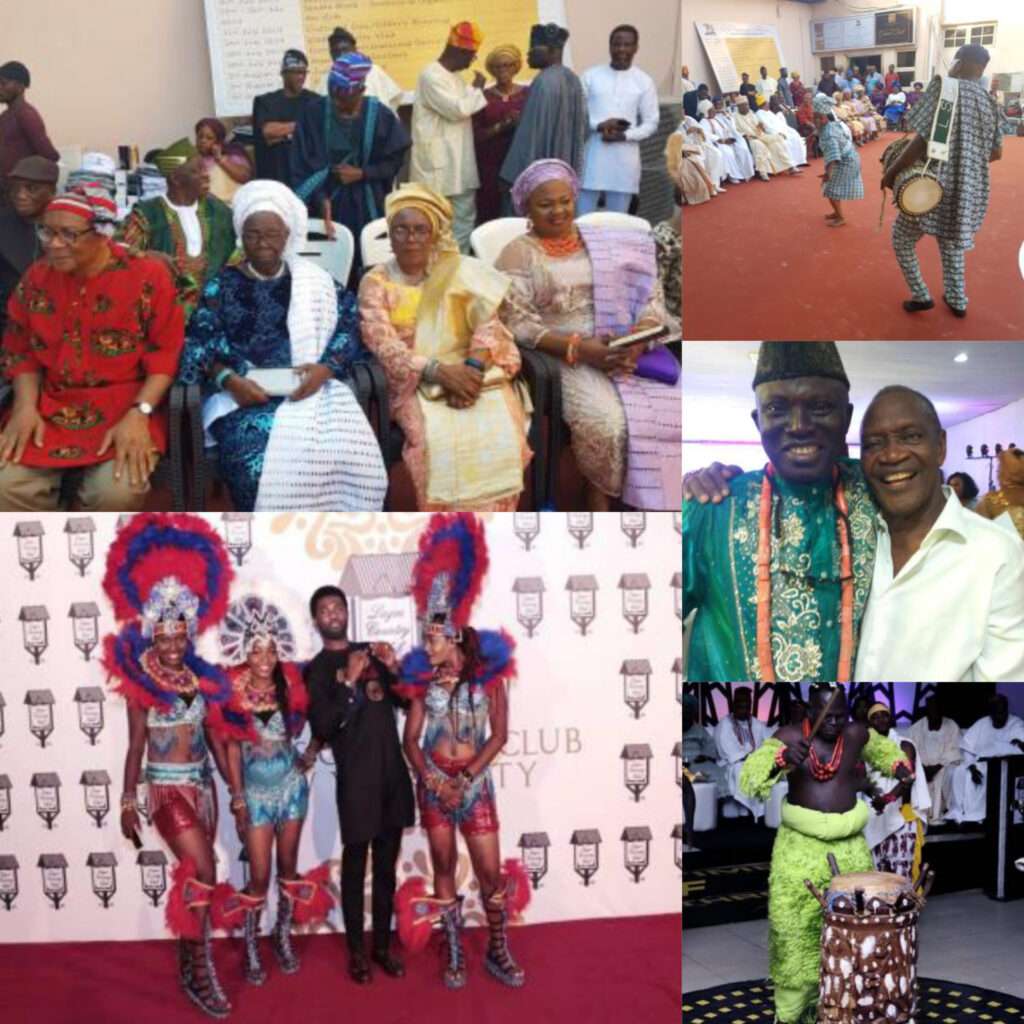 POSITIVE CONTRIBUTIONS TO THE ECONOMY
Collaboration – Public Private Partnership
The response of recreation clubs and other charitable organisations goes a long way in providing relief, not only to the sick but also the poor and hungry. The assistance to the government ranges from:
• Cash donation
• Food and medical supplies
• Ambulance
• Payment of staff, even during the lockdown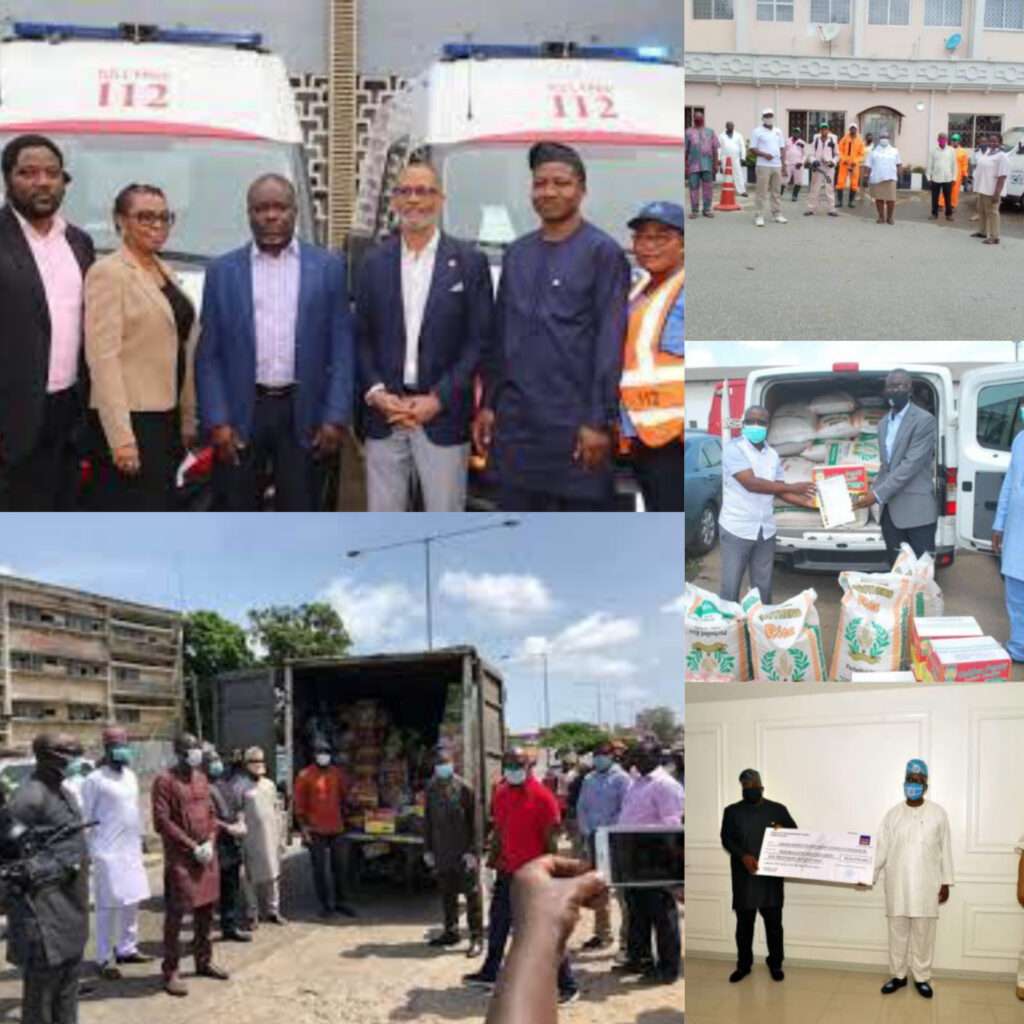 ECONOMIC GROWTH VS. RECREATION CLUBS
Factors of Economic growth

Impact of Social/ Recreation Clubs

❖ Influence policy formulation through seminars and workshops

❖ Access to policy makers

• Membership profile

• Competent, Experienced managers / administrators

• Healthy, productive senior citizens; active even in old age

➢ Large number of HNI with investible funds

➢ Business networking & Trust among members increase safe dealings

➢ Large number of members actively involved in business in their 70s and 80s

Public Private Partnership

✓ Collaboration with government to improve wellbeing – eg. Covid-19 response

✓ CSR activities. Community Involvement

o Ethnic diversity; Brotherhood.
FINAL THOUGHTS
• It is so easy to underestimate how much of a role joining a recreation club can play in enriching our lives.
• It gives us the opportunity to build new friendships, explore our personal interests, create excitement in our lives, switch up our routine and develop skills and knowledge valuable for life
• Like culture and art, recreation, leisure and sports activities play an important role in improving the health and well-being of individuals, contributing to the empowerment of individuals, and promoting the development of inclusive communities
• With the personality and status of members, and their being able to have access to policy makers and economic managers, social clubs play an important role in shaping policies.
Some Amazing Images from the Event