The success story of social/sporting clubs in Nigeria, and by extension the West African sub-region, would not be complete without referencing Ikoyi Club 1938. Over the years, the club has set benchmarks and defined standards for other clubs to follow. Without gainsay, Ikoyi Club 1938 stands tall as a pacesetting club that has endured.
Since inception in September 1938, the club has always marked itself out to remain current and relevant as a leading light for other social/sporting clubs in Nigeria and beyond. Little wonder, discerning accomplished technocrats, business moguls and top government functionaries are heading in that direction.
Ikoyi club which started as a family club evolved from the merger of an assembly of European civil servants, the business community and the Lagos Golf Club, which has grown to become synonymous with the promotion of social interaction.
Whenever family club is being cited in Nigeria, Ikoyi Club 1938 is a leading club with a large diversified and multi-cultural membership base. Its high assemblage of professionals and experts in different fields as well as top government officials has no equal.
The club has strolled majestically in several decades, setting standards and landed with splendor at its over eight decades recently, a feat that was celebrated in grand style. And for the celebration to assume a life of its own, a unique and befitting anniversary logo was unveiled.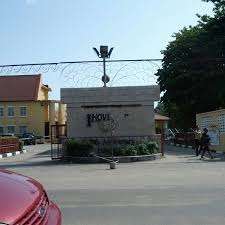 The club is a unifying factor promoting cohesion amid a nation in diversity. It is blind to tribe, language or religion, which have been the major bane of Nigeria's development. The story of this great club is woven round multicultural success as its membership cuts across various ethnic groups and nationals.
It is therefore understandable that the Club's 84th anniversary beamed its focus on "Technology and the Future of Ikoyi Club."
The Ikoyi Club 1938 used the opportunity of its 84th anniversary to call on Nigerians, especially the youths, to engage more in technology and embrace it.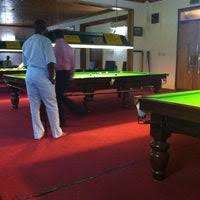 At a press briefing in Lagos to announce activities of the club's 84th anniversary, Akin Akintola who doubles as Chairman of the Anniversary Sub-Committee and Vice President of the club opined that technology would help businesses to flourish.
Akintola said due to the global acceptance and use of technology, the club is embracing technology for payment of subscription.
In his own remarks, President of the Club, Dr. Ademola Mumuney, commended the corporate and individual sponsors for their continued support, irrespective of the increasing national economic challenges faced during the year.
Some of the activities that made the 84th anniversary of the club unique include: Jazz evening, club anniversary seminar, Elders and Youth Party with a gala night, prize-giving ceremony and raffle draw which held on Sunday, October 2, 2022.